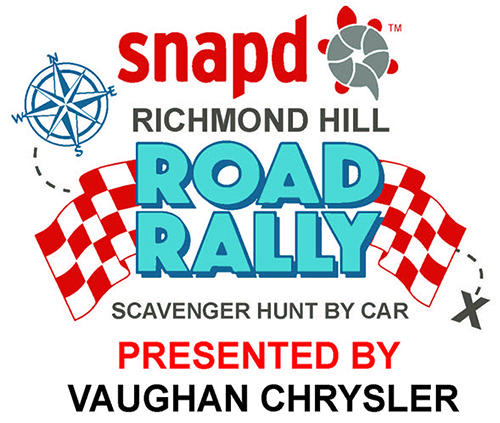 Thank you to everyone who joined us for the 3rd Annual Road Rally!
Snapd Richmond Hill's Road Rally took place on Saturday June 5, 2021, with proceeds supporting CHATS-Community & Home Assistance to Seniors' transportation services.
This year, we had 32 teams and 12 sponsors to make this the best road rally to date. We could not have raised almost $18,000 without you.
See you all next year in JUNE!

Road Rally Online Auction
It was a huge success. Thank you to the companies who donated items to our auction and to everyone who participated.