CHATS is looking to hire employees who enjoy the thrill of innovation, working as a team, and ensuring clients can live best at home and in their community.
STUDENT CENTRE PSW Placement Opportunities: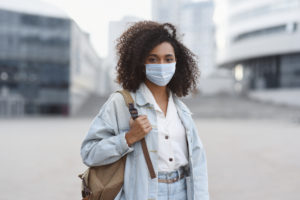 PSW Placement Opportunities:
At CHATS, Personal Support Worker students will have the opportunity to experience the environments of Adult Day Program, Assisted Living and Community to complete the required placement hours. Paired with a Mentor, students will experience first hand contact with clients, prepare meals, provide personal care, home help and socialization.
For educational institutions, please contact dlalonde@chats.on.ca for PSW placement opportunity
All other placement opportunities:
CHATS is now accepting student(s) for placement opportunity for Adult Day Program (ADP), Community Programs, Caregiver Support & Education (CAREED), Home Adaptation and Maintenance Program (HAMP):
Our community-based Adult Day Program meets the needs of frail, socially isolated, mild to moderate cognitive impairment, Dementia & Alzheimer's (without responsive behaviours) and could benefit from a secure environment, or those seniors and adults with an age related illness who could benefit from some personal support and supervision.  Our specially trained team provides a full range of planned meaningful programming each day. We offer a stimulating calendar of events such as social, therapeutic, wellness and recreation programming as well as daily exercise classes.
Community Programs include a variety of activities that promote health and wellness and provide social activities based on needs of seniors. Services include nutritious meals or snacks, social and recreation activities, education and transportation where available. Programs also include integration activities for groups of seniors from the following cultural/linguistic groups: Iranian, Russian, Chinese (Cantonese), Italian, South Asian and Tamil.
The Caregiver Support & Education Program supports caregivers through personal consultations/individual counselling, support groups, workshops and information and referral services. The Caregiver Support & Education Program promotes caregivers' health and well-being, enhancing caregivers' coping capacity and helping to prevent caregiver burnout.
Please go to the Careers section to apply or email JLopez-Brdy@chats.on.ca.
FAQ's – Frequently Asked Questions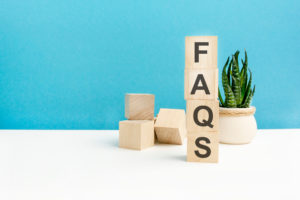 FAQ's – Frequently Asked Questions
What types of jobs are available at CHATS?
For Personal Support Workers, Home Support Workers and Drivers:
You can apply for full-time or part-time positions.
Our office has roles in the following departments:
Adult Day Program
Assisted Living
Caregiver Education
Client Care and Services
Community Programs
Finance and Administration
Friuli Assisted Living and Adult Day Program
Fund Development
Home At Last
Human Resources
Information Technology
In-Home Services
Marketing and Communications
Service Coordination
Transportation
How do I apply for a job?
To apply for a position, go to Career Opportunities, click on a posted position and apply online, or upload your resume.
Only those candidates selected to be interviewed will be contacted.
If you are contacted by a recruiter and need accommodation in the recruitment process, please let us know so that suitable accommodation can be arranged.
Current CHATS' staff must follow the same application process in order to be considered for positions.
I submitted my resume, what happens next?
Recruitment Process
Qualified candidates will be contacted within approximately 2 to 3 weeks for a telephone interview
A successful candidate will be invited for a face to face interview
If you are not selected for interview, you will receive an email stating that we will not be moving forward with your application. We will keep your resume on file to up to 6 months. We encourage you to keep your profile and your job agent/alert up to date.
A minimum of 2 work references, preferably from previous supervisors, will be required
A verbal offer will be extended to the most qualified candidate followed by a written employment agreement
You are required to submit a clear Vulnerable Sector Screening (Police check)
I am a recent graduate, do I have an opportunity to work at CHATS?
We encourage you to visit the Career Opportunities for any open position.
If you do not see a job you are interested in, we welcome you to create your profile which will be kept for future job opportunities and you can also create a job agent alert.
Where do you assign support workers?
Support Workers can work in the following environments:
Seniors' homes in the community
Assisted Living buildings
Adult Day Program
Home At Last (HAL)
Do I have to drive to apply as a Support Worker?
Yes, all our Support Worker positions in the community & Assisted Living sites require you to drive.
Do I have to be registered as a PSW?
Yes, to work as Personal Support Worker, you need to register with the PSW Registry at www.pswregistry.org
Would I receive Health & Safety training?
Yes, in addition to general CHATS orientation and specific on-the-job training, we offer Health & Safety training, which includes fire evacuation drills, First Aid/CPR, Workplace Violence, and more.
I am interested in being a PSW, how do I find out more?
Please contact Boards of Education, Community Colleges and Private Colleges that provide recognized PSW programs.
www.tcu.gov.on.ca/eng/postsecondary/schoolsprograms/
www.yrdsb.ca/Programs/ConEd/Pages/Personal-Support-Worker-Program.aspx below!
Our Culture
Join us and discover a work experience where diverse ideas are met with enthusiasm, and where you can learn and grow to your full potential.
Our Philosophy
CHATS firmly believes that our employees drive the success of the organization. With this success in mind, we strive to create and provide an environment that offers challenging, stimulating, and rewarding career opportunities.
CHATS also believes in a client- and family-centred approach that is based on compassionate care that empowers older adults and their caregivers to live their best lives at home and in their communities.
Our Competitive Compensation & Benefits
A variety of positions, work locations, and work schedules to meet your needs
Work where you live within York Region and South Simcoe
A strong learning organization with ongoing career training and development opportunities
Opportunities for growth and advancement
Extensive health and safety program, as well as workplace wellness programs
Supportive field supervision, in-office support, and peer-managed committees
CHATS values diversity – all are welcome to apply!
Accredited with Exemplary Standing by CARF Canada
Outstanding reputation and stability
Our Commitment
CHATS values diversity in the community and amongst our clients, staff, and volunteers.
We offer a full range of in-home and community services that enable seniors to continue living in their own home, including many social and wellness activities, each designed to meet the unique cultural and language needs of our seniors:
Chinese
Italian
Russian
Iranian
South Asian
Tamil
Our multicultural staff reflects our diverse communities, speaking over 33 languages and we welcome more.
CHATS is an equal opportunity employer and we invite you to apply to one of our many employment opportunities.
CHATS is a partner of Safer Spaces
Safer Spaces provides organizational assessments, professional development workshops, and consultation services to create more inclusive programs and workplaces for 2SLGBTQ+ communities.
For CHATS, the Safer Spaces training reinforced our corporate values.
We show respect, responsiveness, and responsibility in all we do, to those we work with and for.
We value and appreciate diversity and inclusivity.
To learn more about Safer Spaces, and to find Safe Spaces near you visit their website.