Vince's Market Community Fundraising BBQ for CHATS- Community & Home Assistance to Seniors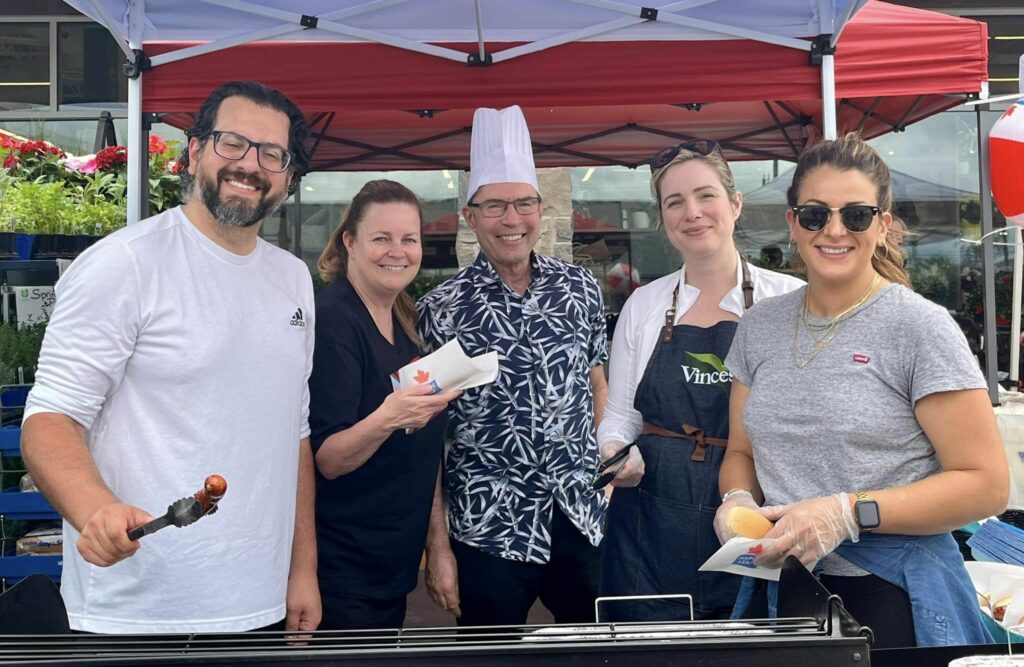 On Friday, June 23rd, 2023, Vince's Market held a charity BBQ for CHATS at their Sharon location as part of their Community Product Initiative. The total raised was $497.35 for CHATS.
Vince's Market at the halfway mark of this year's products initiatives has raised over $16,000 for CHATS.
It was a great afternoon from 12 pm to 4:00 pm. We talked about CHATS and had visits from CHATS existing and past clients who drove from Newmarket & Aurora to support the cause. Thank you to everyone who attended and donated.
Thanks to Vince's Market for choosing CHATS as the recipient for the 2023 Product Initiative proceeds.